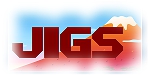 Wholesale CD/DVD/VHS


Description

JIGS can wholesale CD, DVD and VHS for any shop / company.
Lowest amount of wholesaling is 300,000yen (per one order/any item count).
Above amount doesn't include international shipping charge.
Payment must be paid when you place order.
Not only anime CD/DVD/VHS, but also non-anime CD/DVD/VHS like J-POP, we can carry. In another words we can wholesale all music/visual items released in Japan.
There is no wholesale offer for auction item.
For payment way, we can accept Bank Remittance, WUMT, IPMO(Eurogiro) and etc.
For our discount rate and any other questions, please ask here : jigs@amy.hi-ho.ne.jp


Thank you very much.
---